Click below to see a list of HVAC Services we Offer
For over 45 years, Cushmans Climate Control has been North Arkansas' choice for dependable, trustworthy and friendly service. No job is too big or too small.
HVAC - ELECTRICAL - STANDBY POWER
Toll Free:
(800) 337-0672
Our knowledgeable and friendly Office and Field Team are always willing to go above and beyond for the customer.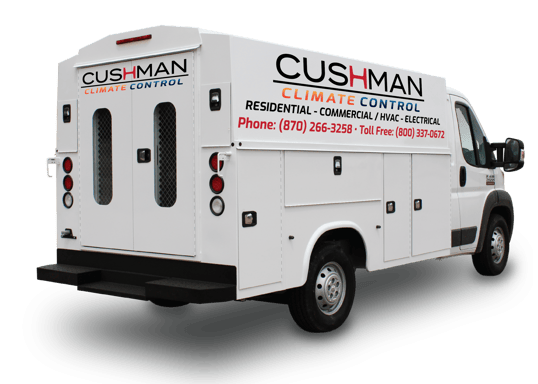 View a Map
of Areas That
We Serve!